Featured Brands
Learn more about the featured brands offered at Connor Eye Care in Mandeville.
Our optical studio features a curated collection of designer frames and precision lenses. Your eyes deserve the best, and our experienced team can help you find it.
Call or click to schedule your appointment.
---

Masunaga
Fukui, Japan is one of the three largest production regions for optical frames in the world, along with China and Italy. 97% of Japanese-made optical frames are manufactured in Fukui. Masunaga Optical premiered the production of eyeglasses in Fukui in 1905. The company founder Gozaemon Masunaga brought in skilled craftsmen from Osaka and Tokyo with the ambition of setting the optical industry solidly in place in Fukui.
There are as many as 200 manual processes involved in making an optical frame. Generally, productivity is low when one company is in charge of all the processes. However, Masunaga Optical is the only company in Japan that has a factory in charge of all processes from raw materials to production and finish in an integrated way. The integrated production system improves the detail and quality. For example, when Masunaga Optical develops a new model, the molds are always built in-house. If there is a problem in the wear comfort that can be felt only after completing one pair of glasses, it will be corrected in the previous process' promptly.
The company's mission statement since the establishment is "We manufacture excellent eyeglasses. We want to make a profit if we can, but we don't hesitate to take a loss. It is always in our thoughts to manufacture excellent eyeglasses." These words are still the basis of the conduct code of employees even more than 100 years after its establishment.
---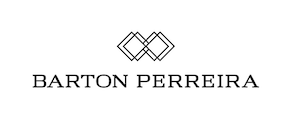 Barton Perriera
Barton Perreira is an independent brand that sees things differently, taking the time to invest in craftsmanship that produces nothing less than the finest eyewear in the world. Meticulously crafted by hand in Japan, a single pair of Barton Perreira frames takes weeks to refine. Distinguished for their passionate attention to each one-of-a-kind detail, Japan's leading artisans ensure every facet of Barton Perreira eyewear is brought to life with precision and virtuosity.
---

Etnia Barcelona
In the same way that jeans challenged formal fashion, that the casual shoe challenged the formal shoe, that the trainer challenged the casual shoe, that Apple challenged IBM, that Ikea challenged Vitra. Etnia challenges dark glasses – it challenges the classic and the normal. Etnia couldn't be further from your standard dark glasses and is so much more than every day colorful ones.
Etnia expresses itself through its art and its artists because it understands that art is the purest, most elevated form of expression. It is the most profound and the most personal of mans creations. Etnia understands life as a work of art. Etnia is fashion. Etnia sees the most essential part of human identity as: the look.
Etnia understands fashion to be its ultimate expression of personalty. "Impersonality kills". Etnia is more style than tendency. Etnia is maximum quality, the latest technology. It is the definition of artisan. It is the search of singularity, the unique, it is the research, the craft.
Etnia can only be seen from one point of view, and this point of view sees Etnia as luxury: it is a primal luxury, an original luxury, it is its own unique entity. Etnia is Barcelona. They insist: it is Barcelona, not from Barcelona. For Etnia, Barcelona isn't just palace, it's a character, a way of being. It is cosmopolitan, mediterranean, universal and independent.
---

Garrett Leight
Garrett Leight was born in Venice in 1984 to the founders of the Oliver Peoples brand. Growing up in Los Angeles, Garrett was surrounded by eye- wear and fashion, observing firsthand the making of his father's iconic designs.
In 2009 Garrett opened his first eyewear concept store, A. Kinney Court in Venice, offering a unique assortment of hand selected goods from all over the world. This store was the first of its kind, combining the knowledge and service of licensed opticians with the assortment and style sense of a fashion boutique. The shop saw immediate success thanks to an original and engaging environment inspired by the people, places, and culture of California in addition to great customer service and high quality products.
Garrett soon observed that there was room in the industry for premium handmade eyewear with a fresh and youthful perspective sold at an afford- able price. Over the next year he set out to cre- ate an original eyewear experience and in 2011 Garrett and his team of three launched the debut collection from Garrett Leight California Optical.
---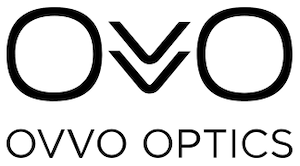 OVVO
Upholding the highest standard of excellence, OVVO Optics has been creating high-performance, technologically-advanced eyewear since 1980. Made by hand at our family-owned facility in Poland, OVVO frames undergo 85 steps of meticulous craftsmanship, ensuring every pair meets the rigorous demands of the modern customer.
We utilize the highest grade materials then implement patented technology to create advanced innovation across all OVVO Optics collections. This passion for precision and performance is evident in the sophisticated design, optimum reliability, and lightweight comfort of every frame.
---

MODO
MODO was born in 1990 in Soho, New York, under the entrepreneurial spirit of its founder, Alessandro Lanaro. Since its beginning, MODO has evolved into a company of designs, manufacturers, and distributes a successful portfolio of house, designer, and contemporary lifestyle brands – all under the common denominator of design and innovation. Connor Eye Care proudly carries MODO and ECO. Today, MODO drives the eyewear industry's effort in sustainability and social responsibility. With initiatives such as producing frames with 95% recycled content or bio based materials (ECO brand), planting a tree for every frame a patient purchases (ECO's "One Frame – One Tree"), or giving free spectacles to those in need (MODO's "Buy a Frame – Give a Frame"), MODO is a pioneer in merging style and purpose.
GIVE + REACH + ENABLE
MODO's BUY A FRAME, GIVE A FRAME program is a pledge to provide free spectacles to those in need. MODO parters with Nepal Netra Jyoti Sangh to reach the visually-impaired in need of help and to provide eye exams and proper care. MODO is eager to help improve the lives of children, men, and women, and to give them a chance to look toward a brighter future.
---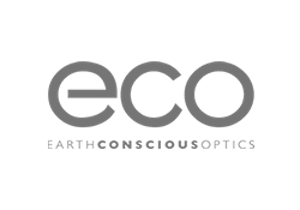 ECO
LOOK GOOD
Being environmentally friendly and looking good is the best of all worlds! ECO is designed by the boutique eyewear firm MODO to be on trend and easy to wear.
FEEL GOOD
ECO bio based eyewear is made form 63% plant-based materials, certified by the USDA. ECO Recycled is the only eyewear brand in the world made of 95% recycled materials. Plus, ECO is certified by UL Environment, so when patients purchase ECO, they minimize the use of new resources.
DO GOOD
ECO plants a tree for each frame you buy. ECO has planted over one million trees in Cameroon so far! MODO empowers patients to reuse ECO's packaging and donate their unwanted eyewear to people in need, which provides the gift of sight to 314 million adults and children worldwide. ECO's mission has become a game-changer in the industry.
---

STATE
STATE Optical Co. is a first-of-its-kind brand of luxury American eyewear built from the ground up in America. Each frame undergoes an arduous process of 75+ steps and hundreds of hours, turning the employees behind the brand into an elite group of artisans, handcrafting luxury eyewear.
---
Maui Jim
What started out as a small company selling sunglasses off the beaches of Maui, slowly grew into the global eyewear entity as we know it today. Still independently owned, Maui Jim offers several services other companies simply cannot provide. The harsh glare of the Hawaiian sun is what inspired Maui Jim to design a lens that not only shields the eye, but also improves the color, clarity, and detail of the world around.
---

Oakley
The Oakley brand was born in 1975, with one mad scientist, his garage laboratory, an investment of $300, and a dog named Oakley. Wanting to break through the boundaries of industry standards, the founder of Oakley, James 'Jim' Jannard, aspired to create products that worked better and looked better than anything out there: he wanted artwork that performed.
The Oakley history consists of years of innovation and new product technologies that have led to 600 worldwide patents and the evolution of a leading and instantly recognisable multinational brand. The ear socks of Oakley glasses are still made from 'Unobtainium®' as are the nosepieces of many frames. Oakley has made a name for itself as the forerunner of the industry in developing sports products.
---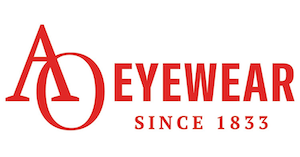 American Optical
Before the invention of the car. Before the radio. Before typewriters, elevators, and telephones. Before electricity, in 1833, American Optical was already helping people see the world.
The oldest and greatest optical company in American history has pioneered optical and eyewear innovation for centuries. AO's founders believed everyone should have access to eyewear, not just the elite, and changed history by bringing spectacle manufacturing to the US. Since then, AO has originated sunwear styles worn by pilots, Presidents, and NASA space crews.
---